University of Craiova, in partnership with the Academy of Economic Sciences D.A. Tsenov and the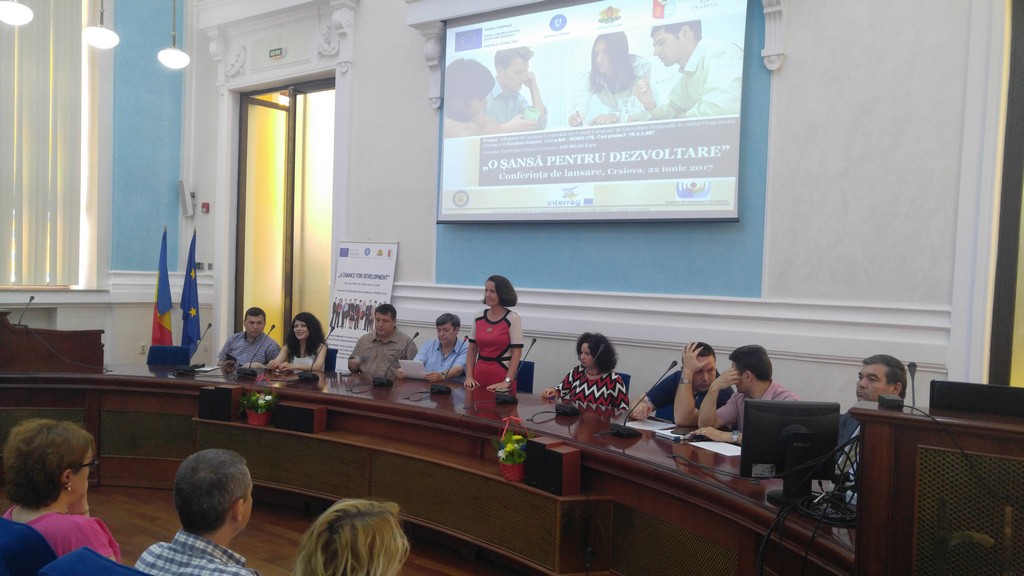 Regional Development Foundation, launches the cross-border project "A chance for development".
The project aims to increase employability by developing professional skills and ensuring better communication between employers and jobseekers in the counties of Dolj, Vidin and Veliko Tarnovo. Its priority is to include students and graduates from the project implementation region on the labor market.
Activities included:
• Professional training of the target group in the fields of optics and optometry, radiotherapy, pollution and environmental protection, acoustics and audiometry, English, Romanian, IT, entrepreneurial skills, trainer, PR and communication assistant, project manager, geographic information systems ;
• Creation of a Romanian-Bulgarian center for career and recruitment;
• Organizing thematic meetings between employers and jobseekers;
• Working visits of students, unemployed people and teachers to potential employers in Bulgaria and Romania.
The launching conference will take place on 22.06.2017 at 11.00 at the headquarters of the University of Craiova, A.I. Cuza, no. 13, Sala Albastra.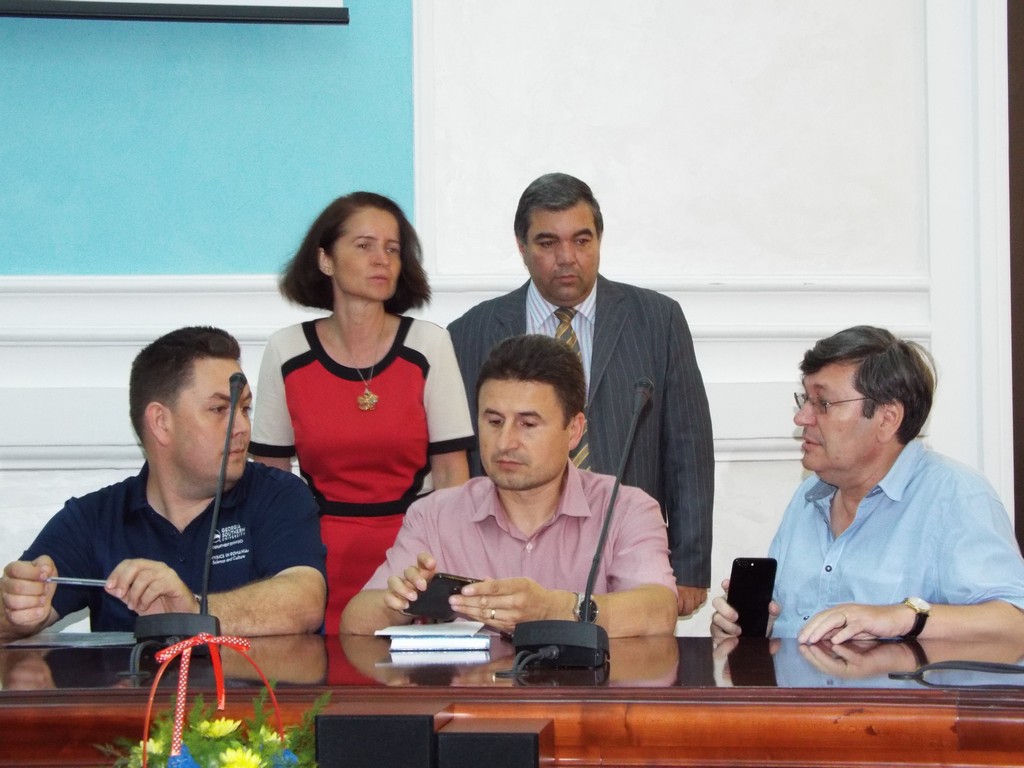 Project manager, Public Relations and Communication Manager,
Lect. univ. dr. Mihaela Tinca Udriștioiu Conf. univ. dr. Carmen Banța
Phone: 0723533117 Phone: 0721963838
E-mail: This email address is being protected from spambots. You need JavaScript enabled to view it. E-mail: This email address is being protected from spambots. You need JavaScript enabled to view it.