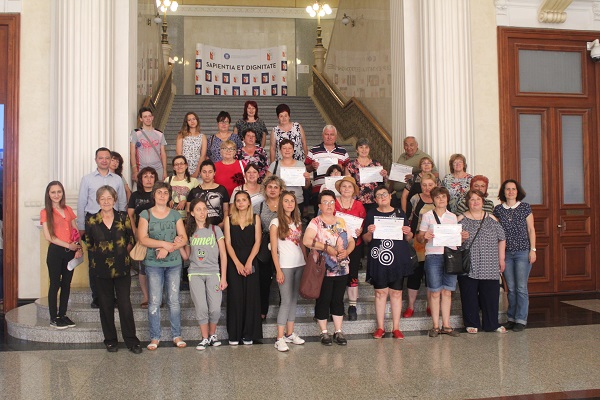 On 5th and 6th of June 2018, 40 students, unemployed people and jobseekers from Vidin were on their first study visit to Romania. Representatives of "Chance of Development" project' target group of the Bulgarian partner - Foundation for Regional Development visited social economic and business structures in Romania to learn entrepreneurial skills, meetings with potential employers, and exchange of experience.
On June 5, the people who took part in the event had the opportunity to visit the Moara Calafatouli Bread Factory in Calafat. Employees of the factory presented the visitors with information about how the company started operations, where they received funding for the activity, etc. The attendees were presented with career opportunities and cooperation with the manufacturer. The visitors then had the opportunity to visit Calafat for assesment of the tourism development of the region.
On June 6, the participants attended a half-day entrepreneurship course at the University of Craiova. Visitors got acquinted with the opportunities to start a business by exchanging experience and good practices between the parties.
The initiative is part of "Chance for Development" project, implemented by the University of Craiova, in partnership with the Academy of Economics "D.A.Tsenov" Svishtov and Regional Development Foundation.